Volunteers Build Earthquake-Resistant Housing in Nepal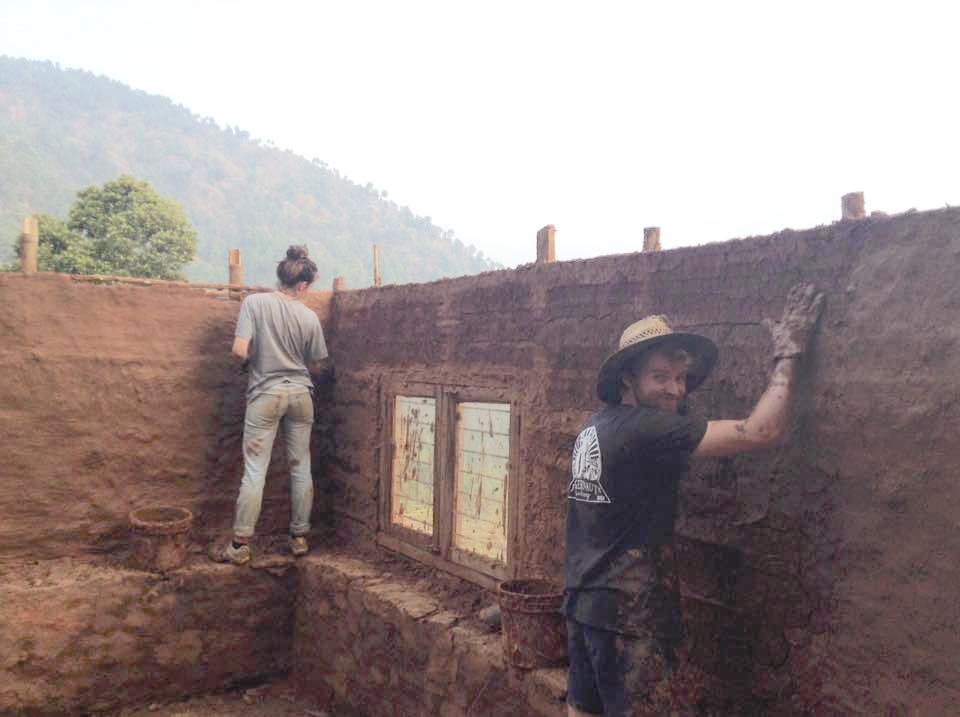 Author: The Mountain Fund | 0
Categories: Community Development in Nepal
A group of volunteers from Australia is busy building another demonstration home at Her Farm. Following the April earthquakes in Nepal we've been building various earthquake resistant houses to teach local villagers ways to rebuild that are safer and cost effective. We've demonstrated earth bag buildings and gabion band buildings and now our volunteers are making an addition to the kitchen at Her Farm from bamboo and mud plaster.
Since the government has yet to provide any financial assistant to villagers who lost homes in the quakes, this particular method of construction is useful. Building a home from bamboo and mud plaster is very inexpensive, will last 20-30 years and is warmer in winter, cooler in summer than the stone houses that are typical in the village.
Future volunteers will be constructing more homes using various alternative methods and working alongside villagers so the technology gets transfered.
Join us as a volunteer in Nepal and help.