Volunteer in Nepal at Her Farm. Why you should hire us and not a placement company.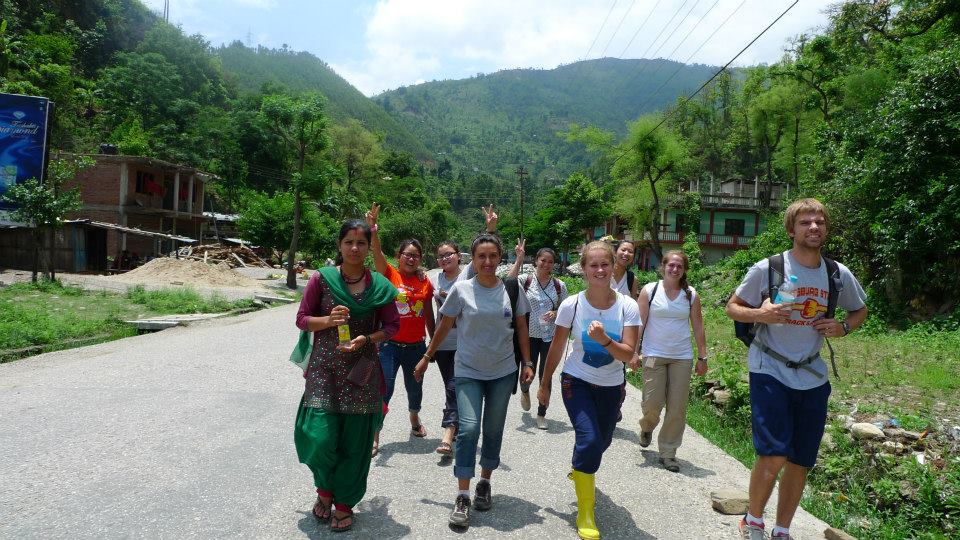 Author: The Mountain Fund | 0
Categories: Volunteer in Nepal
People ask, and rightly so, why volunteer with Mountain Fund instead of volunteer placement company A,B,C or D? It's a fair question and deserves a fair answer.
1) Most volunteer placement companies that advertise on the internet have no real presence in Nepal. That's probably a shock to many volunteers, but it's true. Over the years we've worked with quite a few of these volunteer placement companies. Many of them have never had a single staff person even visit Nepal, and others perhaps had a single person visit one time only. These companies make money by advertising volunteer opportunties in Nepal, not by actually hosting you in Nepal. In fact, they make money by using google adwords and other sources to draw your attention to them, then hand off the hard work to folks like us who really are working in Nepal.
2) Our prices are affordable because we don't have a large staff in an ivory tower office in the US. Our staff are Nepali girls who need work and are like family to us, not like hired help. 90% of the money is used in Nepal to support Nepali people. Many of our "competitors" the placement companies, have to charge much higher prices to pay their staff and overhead in the US. Some companies hire former volunteers as staff in Nepal in order to show you a western face in charge. Most of the time, those former volunteers aren't very knowledgeable and have little ability to actually be helpful. Ask yourself as well, are you going to Nepal to work with westerners or with Nepali people themselves?
3) We work with NGO's in Nepal that we have a stake in. The same places we send you to volunteer are places we give financial support to and have long working relationships with. We are committed to them and they are committed to us and in turn committed to you, as a volunteer. A lot of placement companies just "hire" an NGO or, in some cases, the local NGO gets nothing in terms of support from the placement company.
4) We control your housing and food. It's extremely important to us that you live in a clean, safe environment and that you can have faith that your food has been properly prepared and all drinking water is filtered and fit for use. There's nothing worse than being thousands of miles from home and being sick. Many placement companies use poorly paid home-stay programs where comfort and sanitation are questionable.
5) We know Nepal. Once you arrive in Nepal, beyond the experience as a volunteer, Nepal is a fascinating culture and affords you many opportunties to vist temples and religious sites, to attend festivals, weddings and a host of other activities that can immerse you in Nepal. Our all girl staff knows all about these places, and knows about places the typical tourist won't easily discover as well. On a day to day basis we are there to help you understand Nepal and to embrace all it has to offer.
I hope you research carefully before choosing who to volunteer with. I know there are a lot of choices and prices range from absurdly expensive to absurdly cheap (I have to wonder what exactly one gets from these very cheap companies?) Find out exactly who you are volunteering with, or try hard to find out, most placement companies won't really tell you.
We're right here to answer any and all questions you have about volunteering in Nepal. As a registered charity, our books are open and we have nothing to keep secret from you. We are here solely to support you in having the greatest experience ever and to help the people of Nepal. We don't have another agenda.
Thanks,
Scott MacLennan
Executive Director